Pre-requisite for a fully working IrCOMM2k is an installed and functioning infrared adapter. On Notebooks they are usually installed on the system board, for a Desktop-PC you could most likely choose from a variety of external adapters (Serial, USB or to install onto the system board). Once you installed the infrared adapter drivers und confirmed they are running, you can install IrCOMM2k as described below:
The setup application has been designed to allow for easy upgrades. Before starting the upgrade and clicking on "Install", please ensure the below:
In the Control Panel, click "Wireless Link".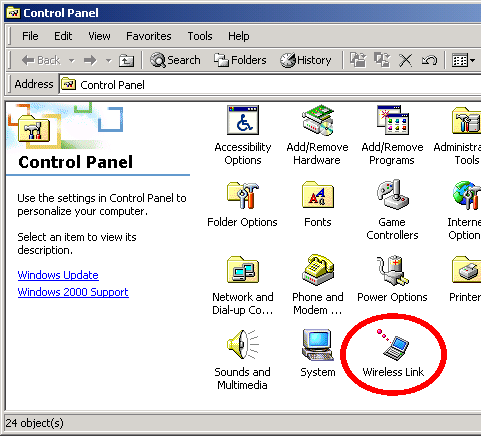 Select "Image Transfer". The first option has to be de-selected.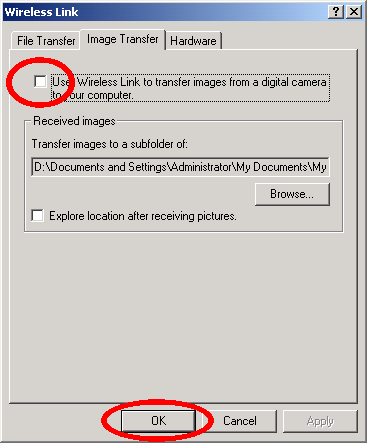 Wireless image transfer uses the IrCOMM-Service, the service won't work unless de-activated. When the service is required by an application, the Infrared-COM-Port can't be open. In other words: no application which uses the port should be running.
As an alternative to disabling the wireless image transfer you might be able to simply de-activate "Allow only active IR connection establishment". Details can be found in section Configuration.